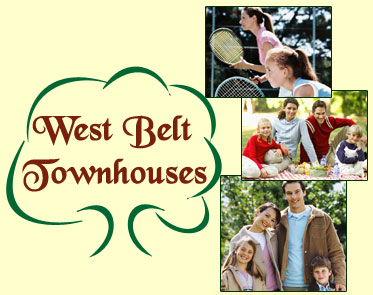 Welcome to the
West Belt Townhouse Web Site!
WEST BELT TOWNHOUSES COMMUNITY ASSOCIATION
MISSION STATEMENT:
Create additional value for all property owners thru-
Return on investment; Security; Quality of life within our walls
Residents:
Please log on and check out all our features. Be sure to visit our Classfieds, Announcements, Events Calendar, Reviews and other useful pages.
Non-Residents:
We welcome your interest in our community. We are an established community of 151 town homes with tennis courts, swimming pool and greenbelt areas. We are conveniently located in the fast growing Westchase district of Houston, Texas. Check out our Facilities, Homes for Sale and Homes for Lease pages.